Welcome to Urban Elementz
Quilting, sewing and creating provide a perfect medium for synthesizing past, present and future.
Urban Elementz has been dedicated since 2004 to supporting your journey in elevating these crafts,
with our quilting designs (paper, digital, Tear Away®, embroidery, design boards, stencils), patterns, and applique,
from purely functional to a level of artistry.
* The amazing pantograph on the blue/green French Braid quilt (from French Braid Quilts with a Twist) is"Chantilly" by Patricia E. Ritter and Leisha Farnsworth
Weekly Design Deal
December 6th - December 12th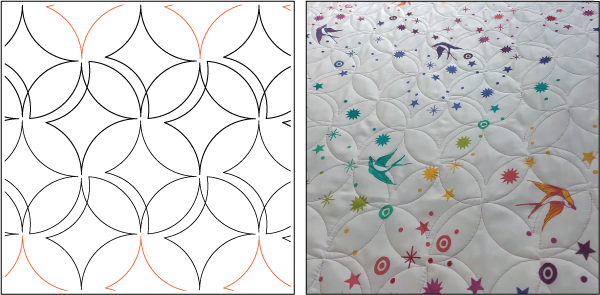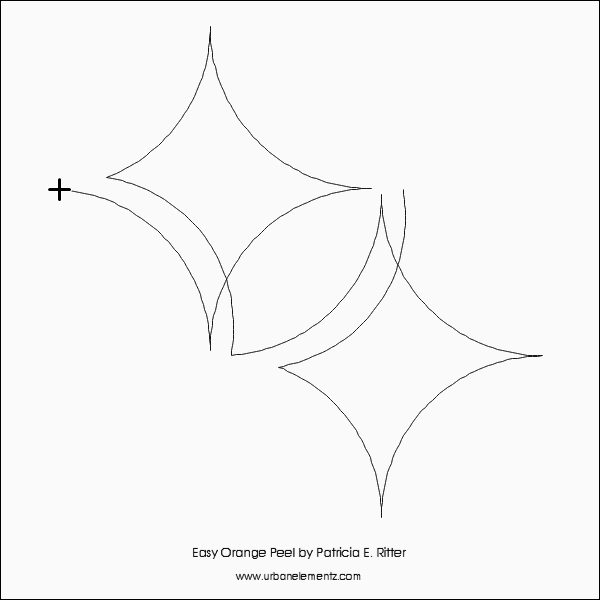 Easy Orange Peel - Pantograph
Quilt photo courtesy of and shared by Material Obsession Quilting Studio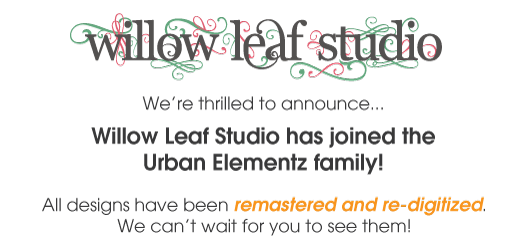 At Urban Elementz, we design and create unique products to spark your creativity. What we don't design ourselves, we personally curate for quality, artistry, usability, whimsy, and je ne sais quoi. If it doesn't make us smile, or otherwise live up to our obsessive/compulsive standards of excellence, we won't sell it. Whether you need that one special finishing piece or that first stroke of inspiration, we have swoon-worthy styles you're sure to love. Are you pantograph obsessed or looking for a versatile go-to pattern that works anywhere and anytime? Do you love finding treasures to add to your stash? Are you crazy about FREE stuff? Whatever you're looking for, no matter the type of textile art you're envisioning, you deserve the perfect choices that bring out the best in your quilts and make your artistry shine.
Urban Elementz has every design element you need to create and complete a stunning new project:
Our eclectic collection of designs is the perfect way to make all your endeavors pop because we believe art is about the little details. No matter if you're piecing your first quilt-top, experimenting with fusible appliqué or using computerized quilting designs to enter in a show, our vast assortment of eye-catching concepts can tie together every component of your quilt. Our textile arts are always evolving, so your style can to.

At Urban Elementz, when it comes to quilting, we've got you covered.