Applique - Extra Elementz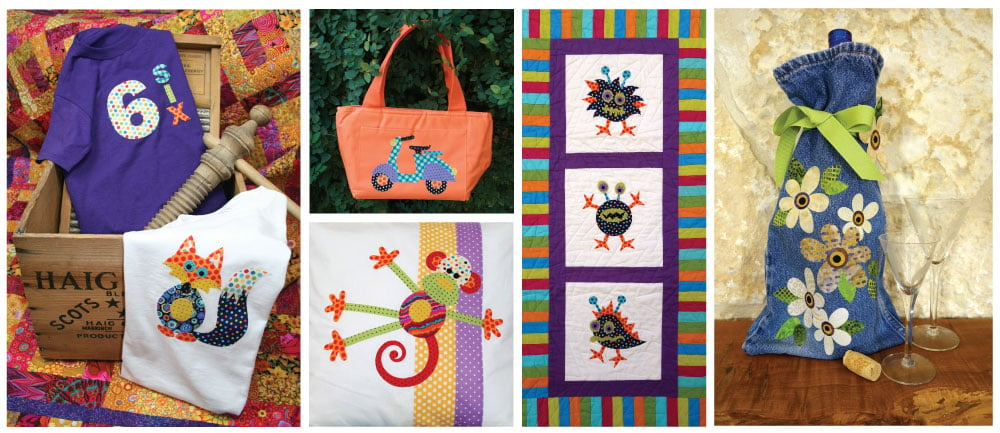 NOTE: The projects pictured are as follows (left to right) - Growing Up & Frisky Fox, Roman Holiday (top), Monkey Tales (bottom), Monster Mash and Bohemian Chic Daisies
Applique Elementz will adhere to fabric, wood, paper, metal, canvas and more; giving your projects endless possibilities !
The applique pieces are completely repositionable! They temporary adhere to your project until you press with an iron.
All you do is PEEL, PLACE and PRESS to make quick and easy projects that look like you dedicated hours to create.
For more information: Check out our YouTube VIDEOS at https://www.youtube.com/user/urbanelementzdesigns